Whether you are planning the details for your group's trip or would like Blue Grass Tours to handle the arrangements, you can be sure we all want the same thing – a successful and memorable trip!
Blue Grass Tours can provide tour planning for destinations throughout the United States and Canada. Our state of the art motorcoaches are fully equipped for the most comfortable way to travel, and we maintain the highest safety rating with the Department of Transportation. We have fully planned itineraries and established relationships with hotels and attractions in many cities including: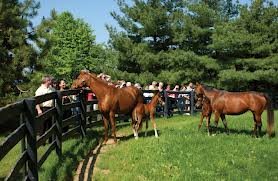 Washington D.C.
Williamsburg, Jamestown, Yorktown
New York
Philadelphia and Pennsylvania Dutch Country
Chicago
St. Louis
New Orleans
Orlando
Nashville
Chattanooga
Toronto
Quebec/Montreal
Blue Grass Tours can take your group wherever it is they want to go!
Does your group want to make your trip even more memorable? Consider adding a Group Travel Video to your package. Group Travel Video uses your group's photos to make a video capturing the experience for all of your participants. For more information, contact us at:
Blue Grass Tours
817 Enterprise Dr, Lexington, KY 40510
(859) 252-5744
tours@bluegrasstours.com